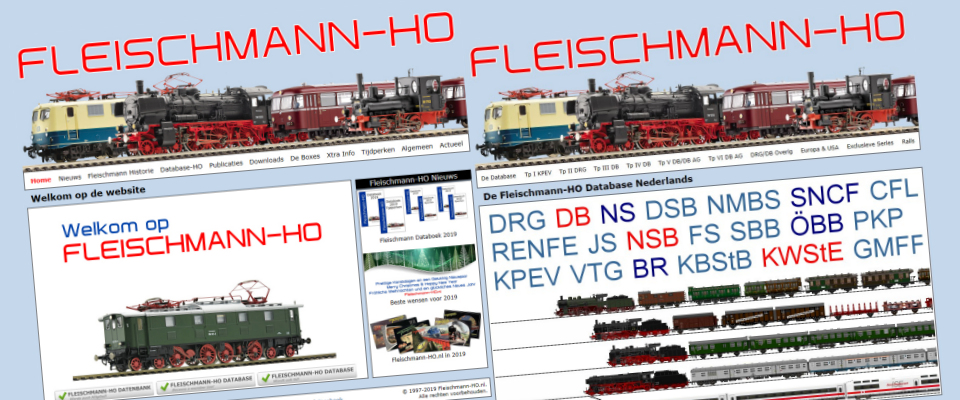 January 2019 - The Fleischmann-HO.nl website and database finally have a new look!
The last major change in the layout of the website dates back to 2014. So it was time to brush up the entire site.
Ideal for regular visitors, the layout of the menus and the HO-Database is still the same. Only a single menu item has removed.
More important is the change of the logo. The font of the Fleischmann.de logo has been released and now our new logo adorns the head of each page. This distinguishes us from Fleischmann.de, which now only offers locomotives, cocheas and wagons in the N-scale. Some exit models and the Profi-Rails excluded.
We hope that the new layout will appeal to everyone.