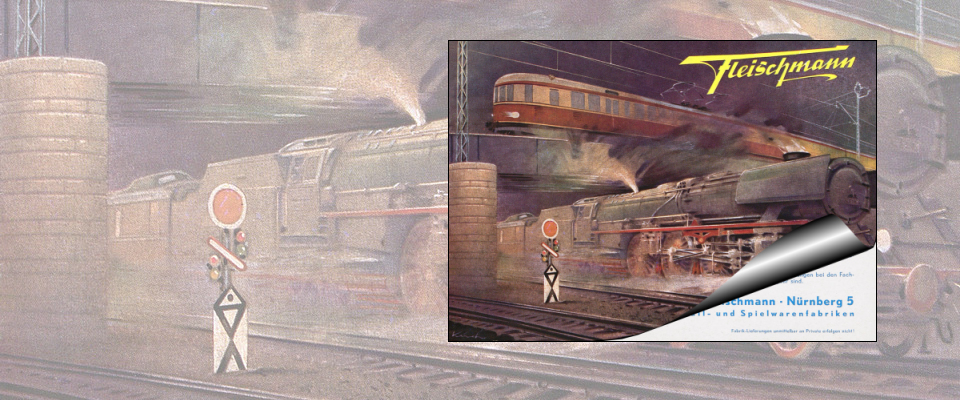 January 2019 - The Fleischmann catalogue 1952.
The company started in 1949 with the first electric locomotives and cars in scale 0. In less than three years, Fleischmann's electric model trains had become a household name, but many households struggled with the size of the trains and rails.
That is why Fleischmann introduced the scale H0 in 1952, the ratio then was 1:82. The stock of locomotives in the new scale was still very small. The Fleischmann fans had only the choice out of a tender locomotive of the DB series 01, a tank locomotive of the DB series 80 and an electric locomotive from the DB series E 44. They drove under a maximum voltage of 14 volts on the rail series 1600.
The locomotives and wagons are all equipped with the large hook coupling.
Download the catalogue.