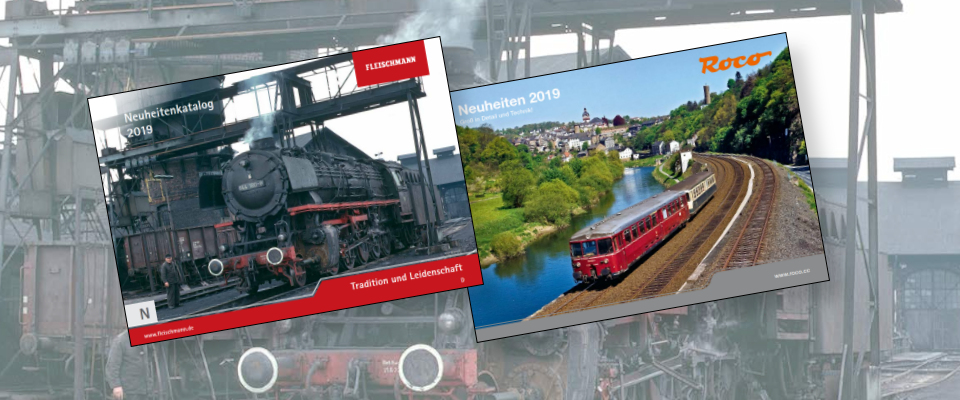 January 2019 - The Fleischmann novelty folder 2019.
With the appearance of the novelty folders from Fleischmann and Roco, all model rail fans realize that the model landscape has been changed for good in 2019.
In the folder of Fleischmann no H0-model can be found, on the other hand, we find in the Roco folder many 'old acquaintances' of Fleischmann. Nothing is left of the previously proposed inscription "Fleischmann by Roco". The blue Roco packaging of the ICE 3 (Order number 72040) is a clear example of this. The train set is clearly a Fleischmann product, especially given the contact switch at the bottom. However, the Fleischmann mark is not present on the packaging.
It may takes some time to get used to, but Fleischmann has really left the 1:87 scale. Only the Profi-Rails and the associated accessories are still offered.