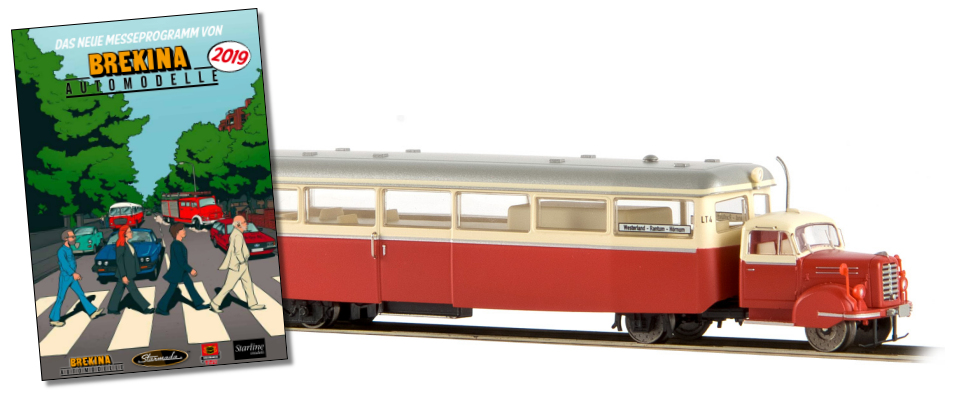 February 2019 -Also Brekina stops production of their railway material.
The Brekina brand has been popular for many years as a producer of a large variety of model cars in the scale 1/87. On many model lay outs the various Dutch models can be found of cars and trucks. Well-known Dutch models are the Daf 750 and 6000.
The trucks of Daf are certainly loved, such as the DD 2000 and the FT 2600 and 3000 of, for example, Frans Maas.
Now that Fleischmann has also stopped producing the HO models, Brekina also ceases production for various reasons.
According to the latest brochure, on the website of Brekina you can still find out whether a desired model is still in stock.
If you're still searching for a model, than by advixed; this year, out of stock = forever out of stock!