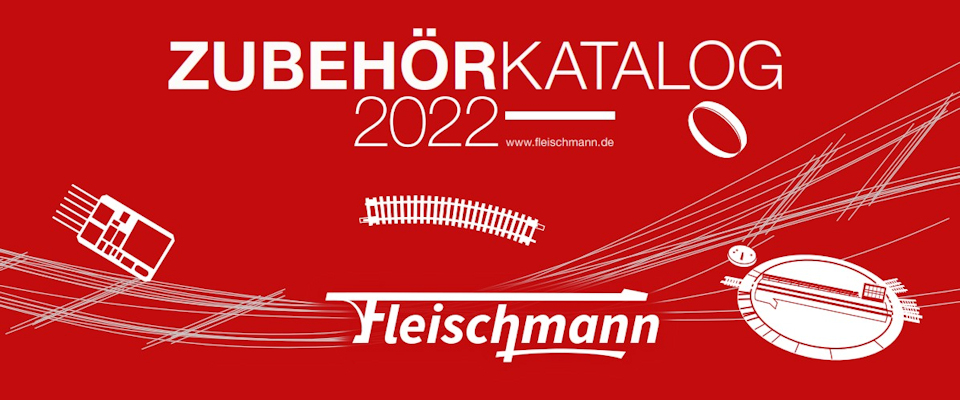 December 2022 - Fleischmann HO parts still available.
Also in the newly published 2022 accessories catalog there are still pages reserved for rails and components in scale h0. The range varies from single track pieces, connections, interior lighting for coaches, couplings, wheel sets to traction tyre sets.
The most surprising part are the large turntables for Profi-Rails (order number 6152) and the one for the 3-rail system in the new silver version (665201). The small turntable (6154) will be available again this year. In addition to the turntables, the Turn-Control (6915), the well-known locomotive shed (6476) and various extension sets are also available.
Many articles are provided with a new order number and may cause confusion. The order numbers from the detailed overviews could not match the new order codes.
Below is an overview of the old and new order numbers of the traction tyre sets.