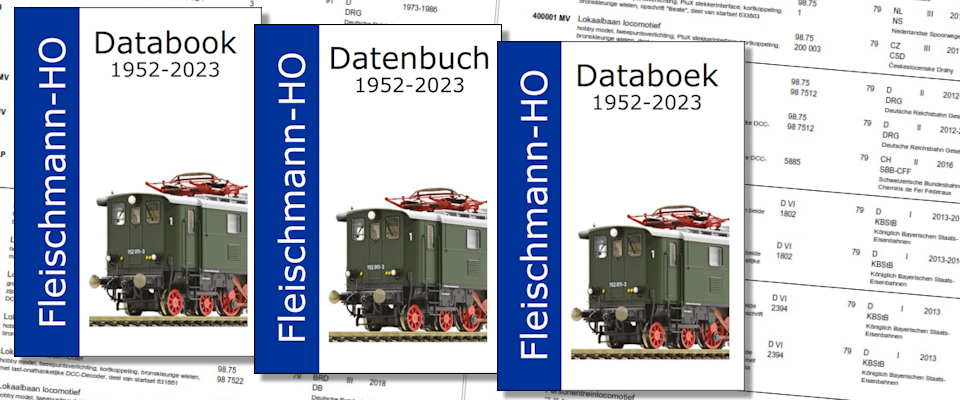 January 2023 - The Fleischmann-HO Databook and Datenbuch 2023 are available!
The Fleischmann-HO Databook and Datenbuch are exclusive for members available as PDF-document.
Fleischmann-HO Databook (English language) and Datenbuch (Deutsche Sprache) 2023
The Fleischmann-HO Database in PDF format.
All information, like detailed description, series and numbers, length, railway companies, epoches and production, about: steam locomotives, diesel locomotives, electric locomotives, railcars, wagons of the Start Series, passenger coaches, goods wagons, train sets, passenger coach sets, goods wagons sets and start sets.
Despite the discontinuation of the production of HO models under the Fleischmann brand name, several data and details have been changed. A reason to compile a data book again this year.