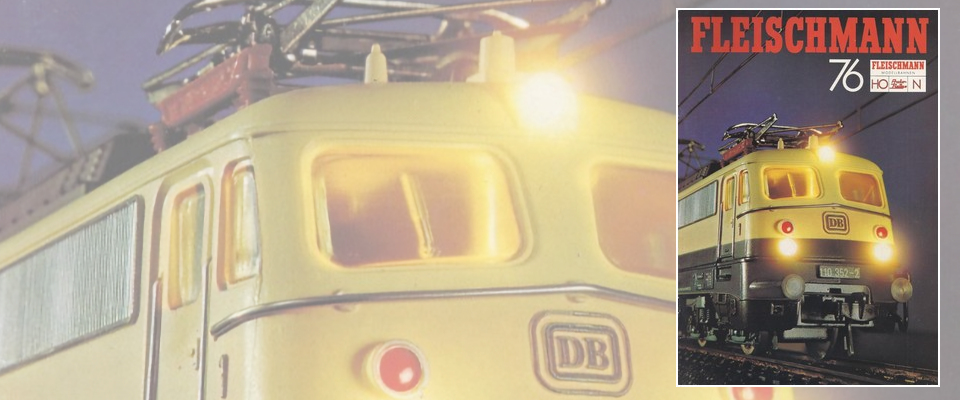 January 2023 - Fleischmann catalogue 1976.
The express train locomotive 110 352-2 of the Deutsche Bundesbahn is on the cover of the catalogue. This locomotive (4338) in the oceanblue/beige color complements the duo in blue and red/beige (4335 and 4336).
The diesel locomotive 221-010-0 of the DB (4236) in the new color scheme oceanblue/beige and the 5202 of the Belgian Railways (4272) are the novelties among the diesel locomotives.

We find the real powerful locomotives on page 23; two versions of the DB electric locomotives series 151. The 151-030-4 (4381) in the green/grey and the 151-107-0 in the oceanblue/beige livery.
The start series is supplemented with an open freight car (5012) and an articulated wagon (5015).
The series TEE/IC coaches is supplemented with the 1st class passsenger coach (5169) which is also equipped with electronic tail lightning.
New features at the goods wagons are the container wagon EISKREM (5236), sliding wall wagon (5336), the box goods wagon with brakeman's cab (5355) and the four-axled self-unloader wagon (5525).
Download the catalogue.