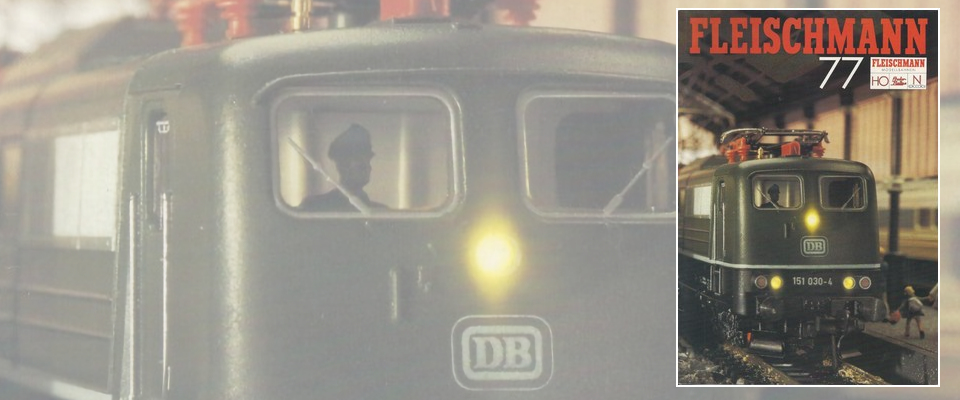 February 2023 - Fleischmann catalogue 1977.
On the cover we find the green/black 151 030-4, a novelty from last year.
A novelty this year is the class 24 tender locomotive, now with 'Witte' smoke deflectors (order number 4141). Among the diesel locomotives we find the class 212 (4231) in the new color scheme of the Deutsche Bundesbahn: ocean blue/beige.
New are the English diesel locomotives of the 'Warship' class from British Railways in the green and the blue/yellow version (4246 and 4247). These locomotives can be used with the new "Bulleid" passenger cars, available under numbers 5146, 5147 and 5148.
An important novelty is the German Federal Railroad's class 614 diesel train. The train set can be extended with intermediate carriages to a four-part train set (4430 and 4431).
Among the freight wagons we find the small livestock wagon (5453), the tank wagon of VTG (5408) and two four-axle tank wagons of Esso and Shell (5470 and 5471).
Download the catalogue.