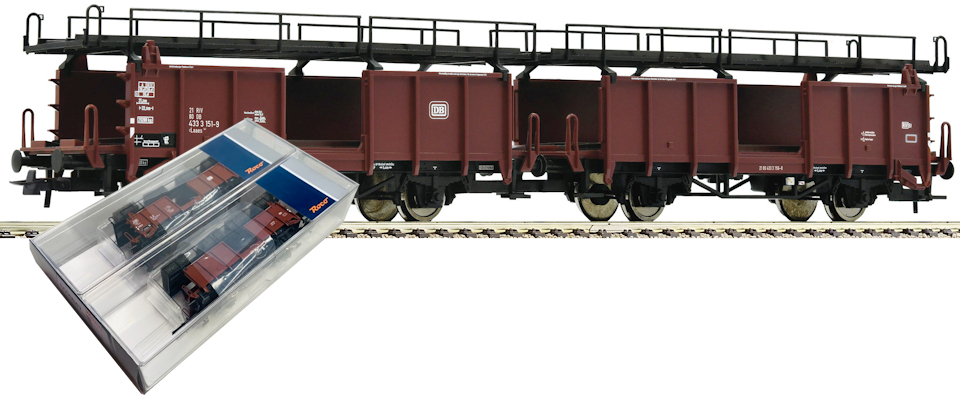 September 2023 - The Fleischmann double-deck car transporter as a Roco model.
Fleischmann released various versions of the double-decker car transporter from the Laaes 541 series in the period 1980 to 2021. Although production of the H0 models was stopped at the beginning of 2019, a set was released in both 2020 and 2021.
The newly released car transporter set has the number 21 80 433 3 151-9 and is therefore a welcome addition to the model railway. Together with all previous sets, the wagons form a beautiful closed block train. The set is supplied in the well-known transparent box, but now of course with the blue inlay from Roco.
The order number for this set is Roco 6600047.