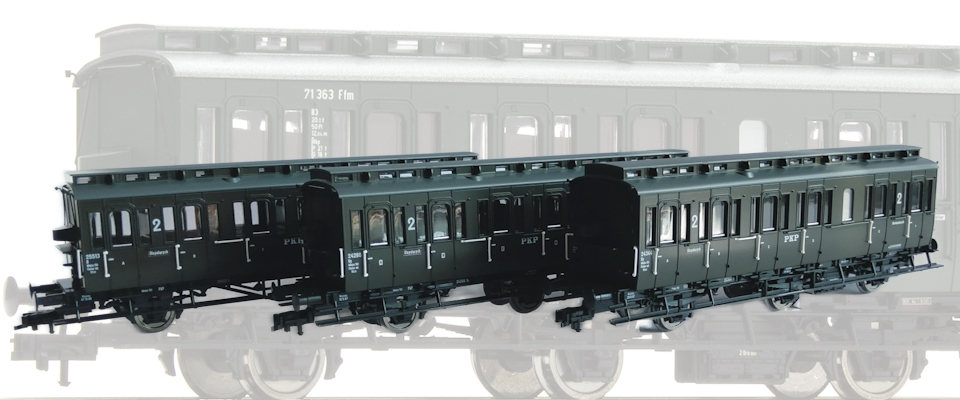 September 2023 - The most recently developed Fleischmann passenger coaches now at Roco.
The two- and three-axle carriages are part of the latest newly designed and produced passenger carriages from Fleischmann. In 2015, the first carriages for the German Federal Railroad and Austrian Federal Railroads, all for Era III, were launched on the market. The following year the model variants appeared for the Deutsche Reichsbahn Gesellschaft, era II and for the railways in the former Czechoslovakia, Českeslocenske Dráhy, this time in era III.
Now for the first time a set of three carriages is produced for the Polish railways, the Polskie Koleje Państwowe, in the period III-IV.
Interesting detail: the carriages are supplied with the well-known Fleischmann Profi couplings.
The order number for this set is Roco 74020.