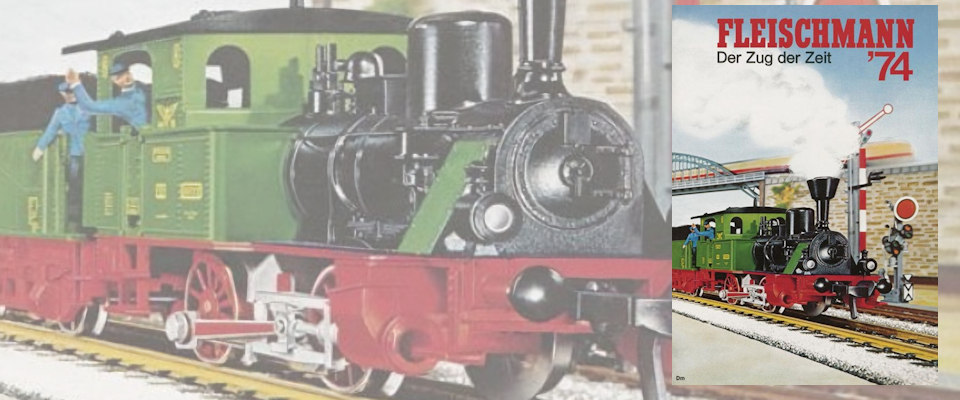 September 2022 - Fleischmann catalogue 1974.
This year we have to flip to page 12 to discover the first novelty. "Green Betty" is the tender locomotive Anna, now in a green/black livery, including a tender (order number 4110). On page 13 we find "The Green Elephant" (4147), the green/black 'G 8' of the Deutsche Reichsbahn. Those are the only two novelties among the locomotives.
Among the carriages we find a model variant of the two-axle carriage of the Edelweiß Lokalbahn, now in the colors red/beige (5056). Then a sleeping car of the DSG (5106), two carriages of the SBB (5133 and 5134), a TEE carriage (5163) and two carriages in the POP colours; a dining car (5175) and a sleeping car (5176).
An extension of the container carrier wagons is a wagon loaded with four EKU beer containers (5231). Further on, a sliding wall car (5335) and a G+H ISOVER high-volume car (5378).
At the end of the HO section of the catalog Fleischmann introduces the new points with plug-in drives (6044 – 6047).
Download the catalogue.