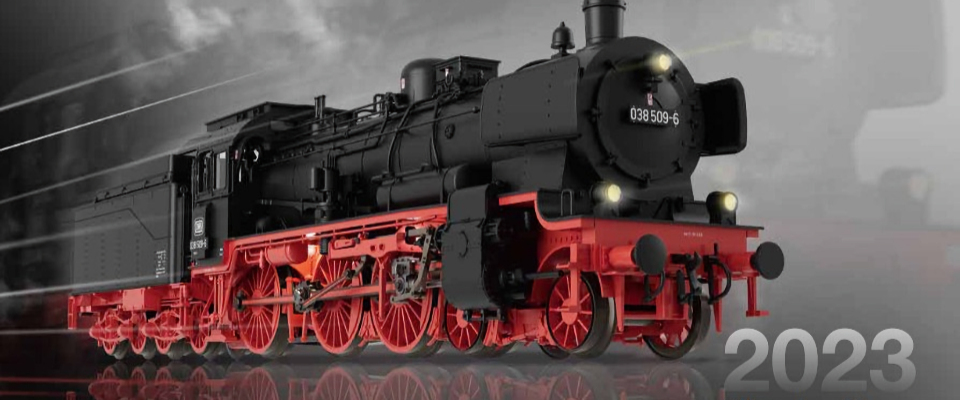 January 2023 - The Roco novelties folder for 2023 is available.
As in 2021 and 2022, we again find some (former) Fleischmann models among the novelties announced for this new year.
Among the steam locomotives we see, the class 89.7 and the class 56 locomotive. Both steam locomotives are from the Deutsche Reichsbahn (formerly DDR). There will be a new edition of the electric locomotive series E 52 (epoch III, DB) for the model fans. One of Fleischmann's latest developments.
We also find old models amond the freight wagons. A striking novelty is the car transporter from the series Laaes 541 of the Deutsche Bundesbahn. A must for collectors of this type of car?
The other freight wagons, take a good look through the folder and let us know via our web form.
Click here for the video (YouTube).